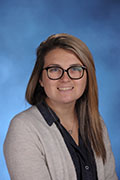 Miss Taylor Sullivan is a Rivier University graduate where she studied and completed her bachelors degree in elementary education. She taught in the Lowell Public School System before coming to the Hellenic and is excited to start her year in Kindergarten! Whenever Miss Sullivan is not in school, you can typically find her with her dog or at the beach!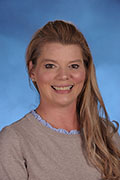 Ms. Lori Peters grew up in Dracut, MA and currently resides there with her son Jacob (who attends our third grade here at the Hellenic American Academy). She attended Fisher College in Boston, MA and has earned her preschool teacher license through ECE. She continues to further her studies in Early Childhood Education. Miss Lori also enjoys volunteering in her free time as an active cub scout den leader in Pack 7 Lowell, MA.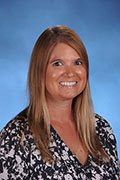 Ms. Amanda Enos grew up in North Andover, MA and currently lives in Nashua, New Hampshire. She graduated from Lasell College in Newton, MA with an associate's degree in Early Childhood Education and is currently attending Southern New Hampshire University and studying Psychology with a minor in Child and Adolescent Development. She also holds her Lead Teacher and Director Certification form the Department of Early Education and Care. She has over 15 years experience working in the field of early childhood education. When she is not teaching she loves to go sailing with her family and traveling to the Caribbean.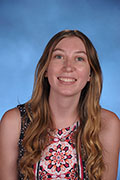 Ms. Madeleine Cox grew up in Danbury, CT and currently lives in Woburn, MA. She graduated from Merrimack College with a bachelors degree in Human Development and Human Services and a concentration in Elementary Education. She currently holds a license for elementary education. She continues to further her studies and will hope to start a Master's degree soon. When she is not teaching, she loves hiking and playing music with her friends.